Here is an ugly truth. Getting the first full-body sugar wax won't be a fun experience for you unless you are a glutton for pain! A full-body sugar melt waxing includes hair removal from your legs, bikini area, armpits, etc. Yes, it will be a hair removal method that will take longer and will be painful, unlike shaving. But after seeing the unbeatable results, you will agree that dealing with those hassles is worth it. The upcoming passages will outline what a full body wax involves and how it should prepare for your first full body waxing.
Hair should be long enough
Do not shave before you get a wax. Wax can't remove the hair if it is not long enough. Instead, experts recommend trimming the hair about a quarter of an inch. To get the best results, avoid shaving between having waxing appointments.
Decide which style and shape you want for a Brazilian wax
If you want a sugar melt bikini wax, it will only take off your pubic hair from the sides of your bikini line. On the other flip, a Brazilian wax removes all/almost all the hair from the lower front and back. You can also go for a full-bush Brazilian wax style. That will remove all hair from the vulva and back. Also, it will leave a triangle in the front area. Before you go for a full body waxing, determine what type of waxing you want for your bikini area.
The timing for waxing matters
You should not schedule a sugar melt wax around your period. It is because your skin tends to be more sensitive during that time. Don't go for full body wax within three days before your period.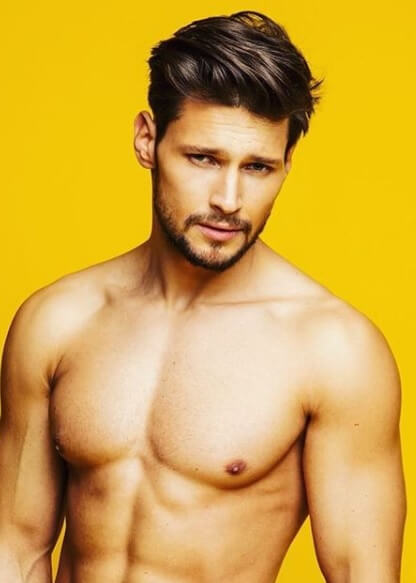 Take a warm shower that day
Well, it is only a reminder. You will feel confident. And your waxing technician will feel more comfortable if you take a bath before waxing. Taking a warm shower right before you go for waxing will be even better. It will open up the pores and make the hair removal process less painful. However, sugar waxing itself contains a warm sugar melt. So, that is a plus point.
Remember, during Brazilian sugar wax your lower half will be fully exposed
It might be a bit discomforting at first. But before your Brazilian wax or bikini wax, you will have to be partially or fully naked below your waist. Some sugaring spas might offer you disposable underwear for regular bikini waxes. However, for a Brazilian wax, you will have your lower area fully exposed. Make yourself comfortable while uncovering in front of the waxing professionals. It is because professionals probably have done Brazilian waxing hundreds of times! So there is nothing to feel shy!!
Although lesser, it will hurt
If you have ever come across such advertisements as 'painless' or 'it doesn't hurt at all' – you had better ignore them. Do you know what the real story is? Sugar wax hurts. But the pain will be lesser than that of regular waxing.
Where to get the best sugar full body waxing?
Natura Sugaring Melt & Wax Spa is a reliable wax spa where you can get a pleasing full body waxing service at competitive rates. Visit naturawaxspa.com to contact them.