Puppetry is the earliest form of theater, which was first recorded in the 5th century BC in Ancient Greece. So far, the Puppet Show is hugely popular. Because of its versatility, many people today host puppet shows on birthdays or other occasions. In today's article, we will discuss the history of the puppet show and some of its specialities. If you want to know about the popularity of the Puppet Show, read this article in its entirety.
History of Puppet Show
Puppetry is an ancient form of artistic expression. Currently, this ancient culture is spread in Japan, China, America and other countries. However, this is an entertaining promotion. In this show, one or two puppets illustrate the socio-economy culture through a story.
You may know that some specific puppets became international icons in the age of television, including Howdy Doody, Lamp Chop, and Jim Henson's Muppets. So, there is no doubt in your mind about its popularity. However, we will discuss some positive sides of the Puppet Show. Carry on reading its upcoming passages to learn more.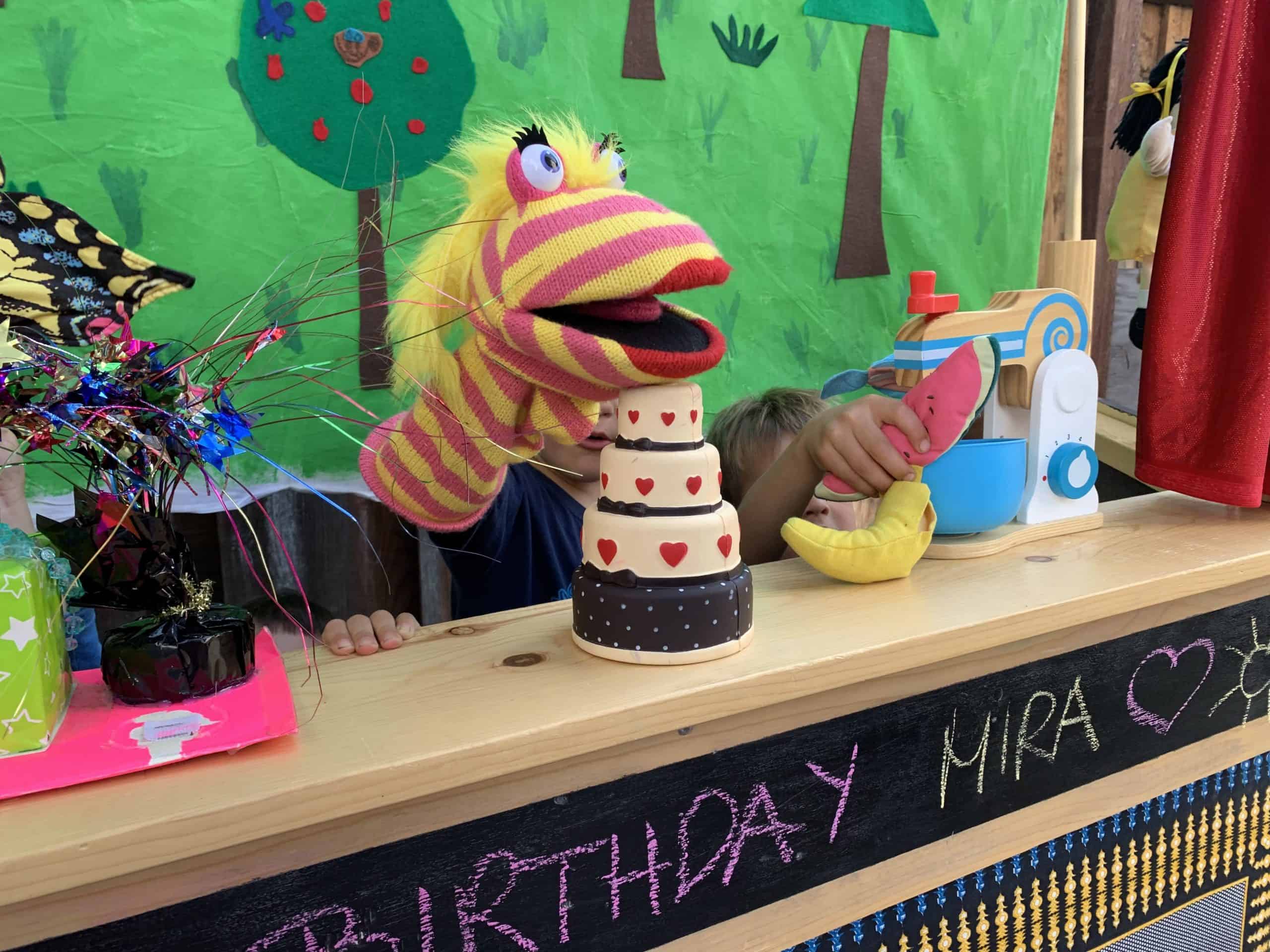 Puppet Show & Kid's Birthday Party
The outstanding advance of a puppet show is that you can develop your kid's ingenuity and creativity. The kids frequently love to play with dolls. But a puppet show can make this play more fun and illustrate. This show allows manipulating the puppet's head, limbs. If the parents ask their children to recreate a story using puppets, it will be more exciting for your kid.
Your kid may feel shy reading loudly in front of you or he/she may be too shy. In this case, you can take your child to a puppet show or organize a puppet show on his/her birthday, it will help boost his/her confidence, develop their emotions, improves motor skills and they can learn etiquette.
Puppet Show & Public Platform
If you want to tap into your imaginations to create your own stories, then puppetry can be a great way. Playing with puppets help you, and your friends to develop your and their speaking as well as listening skills. A puppet show is a great medium to teach life skills and concepts. In this show, the puppeteer narrates a story and enacts the scene using hand puppets. At this moment, you must observe how your friends and colleagues are watching and listening. However, you can use this trick to teach values and morals to kids in advance.
By the way, do you want to book a puppet show? Looking for a creative human being who can gift you a great puppet show? Keep reading this article to the end.
Where To Contact?
You can contact Ricky Roo & Friends Puppet Shows. Here, Ricky Roo and his master Chris can make an interesting puppet show for you. Here you will introduce yourself with age-appropriate jokes, funny colorful characters, and an amazing self-built puppet theater stage. So, no more wait! Visit this link – rickyrooandfriends.com to learn more.